Corporate Name Boards with Glass, Letters
Corporate Name Boards with Glass, Letters
Corporate Name Boards with Diff. Combinations GLASSacrylic, Brass Metal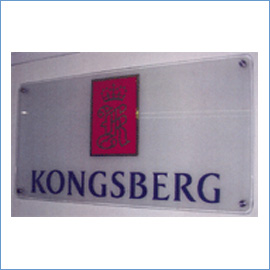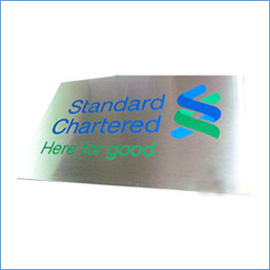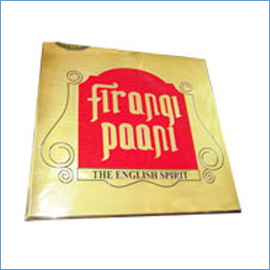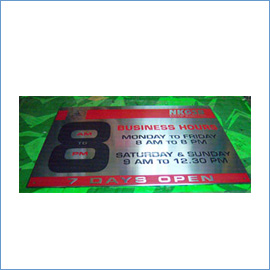 Sainath Process Works is engaged in the manufacturing of Name Plates in India and well-known as the Exporter of Name Plates from India.
In the year 1988, we started engraving on Acrylics, Brass, Stainless Steel, and Control Panel Labels on Anodized Aluminum. This Workshop also equipped with Engineering tool Grinder and Bi-Dimensional Engraving Machine with different letter Templates and Masters. We have experienced employees who have grown with us and specialized in various processes so that individually they give of the best of collectively. They form a unit working as a team to produce optimum results.
Glass Signage are widely used in many places like offices, institutes, restaurants The glass is very good in quality and they are made in purposely to last long. The glass is also very shining and it emits the name with great focus. You would have definitely seen in many reception areas that the name of the company and logo are fitted on the glass signs and this really is quite a beautiful way to display the name of your company. Our glass signage board manufacturers and suppliers have many colors of glass to suit the requirement of the customers.
We Sainath Process Works are instrumental in offering a wide range of Corporate Name Boards with Diff. Combinations of GLASS acrylic and Letters that Glass signs are simple and neat, and easy maintenance.